22nd august
woke up to the delicious smell of home-made bread. yes, hiroko (mommy) made them the night before with her awesome bread-making machine.
coated mine with a huge amount of blueberry jam. breakfast also included scrambled eggs and salad. and some fruits.
then we went for our first activity in nomishi - ceramics painting. ceramics seem to be a specialty of nomishi.
i chose a weirdly shaped holder with a little usagi in the corner.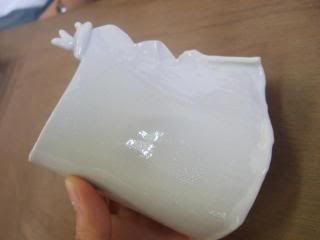 our tools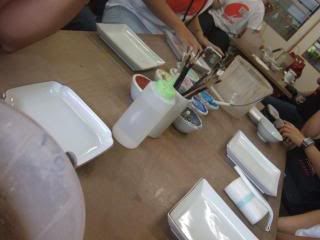 sensei explaining how it works. basically you mix water in the color palettes and use it to paint.
and here's my finished product. :D
and the group of us at the table. the australian besides me is the other person currently staying at the same host family's house with me named lauren.
everybody's work!
after the ceramics painting, we proceeded to kua house - a sports complex essentially for the rest of the day and for lunch.
place where we had lunch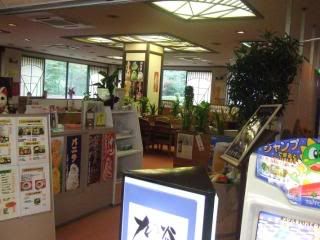 fried white fish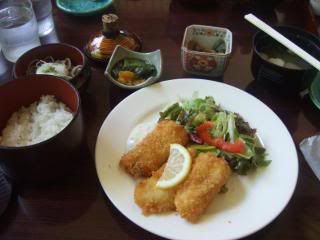 soba with an interesting cover that is filled with the soba sauce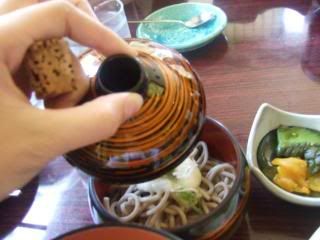 coffee jelly dessert
after that we spent the rest of our day in the sports complex.
first we went to the swimming pool
then the onsen, the spa, the gym and we stayed there till 6pm as it was around that time that our host family came to pick us up. it was really boring and a waste of time, because we could do this sort of thing anywhere, and we should have been sightseeing instead of fooling around a sports complex.
mokoto (daddy) took us to this huge tomb of some deceased king.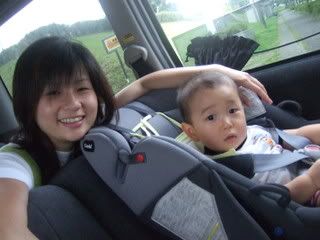 then we met a cool friend of kanoko who has an earring in the middle of her earlobe.
some friendly neighbours gave the sakuda family a huge watermelon too!
and dinner was awesome! sushi moriawase and unagi!! what more can i ask for :D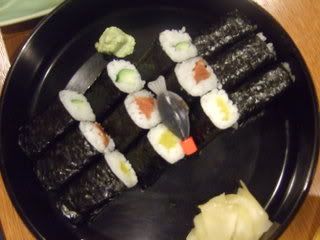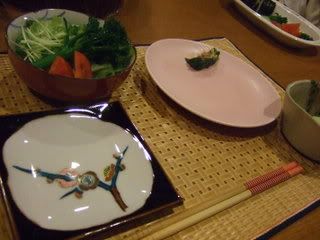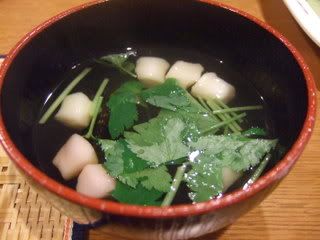 baby's food looks good too
then we played with the kids for a bit. kanoko was proud of her sticker collection.
and the kids look so cute with the gigantic watermelon which weighs about 15kg. the baby was only about 12kg, while kanoko was 17-20kg.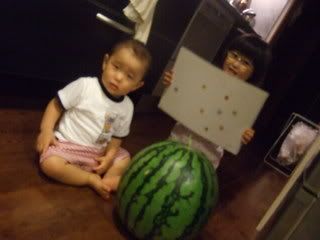 and i created a huge lego train with kanoko before we all went to sleep.