5th august
again, we woke up late (duh we reached home at like 7am) and met up late. i went to shop around at sunshine with hoeman and he treated me to coldstone.
this is some coffee-based ice cream with peanut butter, pecans, cookies and cream. yum.
then at night, we met up with stella and jiayi at doma-doma (izakaya) after my english lesson with a new student.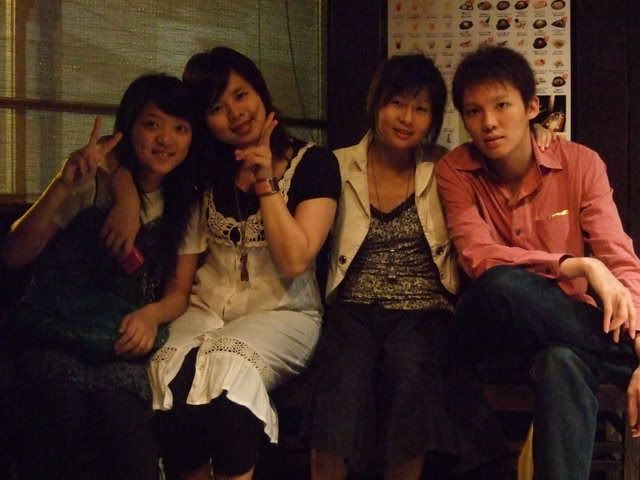 the food is great and the appetizer rocks (there's fish and some others which i can't really identify)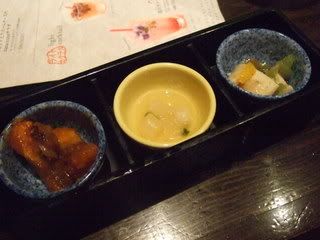 the girls ordered lots of matcha based stuff while hoeman daringly took some water with plain alcohol which sucks imho. but he thinks it's nice. he must have been in self-denial.
kan-pai!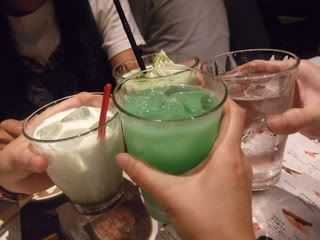 and our food
doma doma's tofu
fish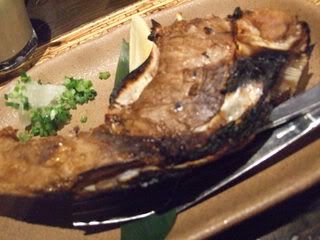 vege mochi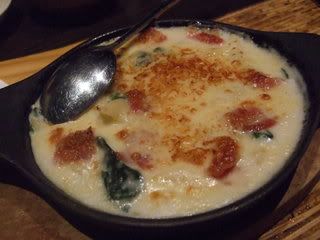 tiramisu creme brulee dessert
for some reason we forgot the time and stayed there till about 1am plus. which means we just missed our last train. so we walked around ikebukuro trying to look for a cheap karaoke bar and we found studio noah offering 980yen till 5am (others were like 2000yen++). so of cos we went there to sing! and reached home about 7+am again.