2nd september - 3rd september
was supposed to meet hoeman for dinner or something but apparently he had to lug 2 huge cases and his bed eventually got taken away by someone else and he had to sleep in the living room. his day didn't go very well so in the end we met around 2pm on 3rd august instead at harajuku.
it seemed that he didn't had anything to eat since he arrived! so we stopped at the food court in harajuku for some yakisoba.
and here's another featured new product called the waffle crepe that is sold at 380yen. tasted really yummy and in the middle it was all ice cream. there's actually a crepe layer inside the waffle thing. much more worth it than the crepe.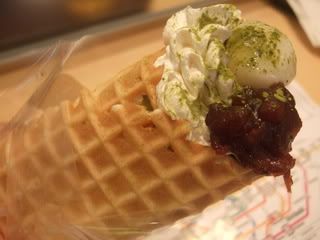 we then walked over to shibuya 109 and i left him there since i had to go for my english lessons (yeah i'm giving lessons now for english conversation, ain't that cool).
we met again in ikebukuro together with stella and her taiwan friend, jiayi for ramen dinner at this place.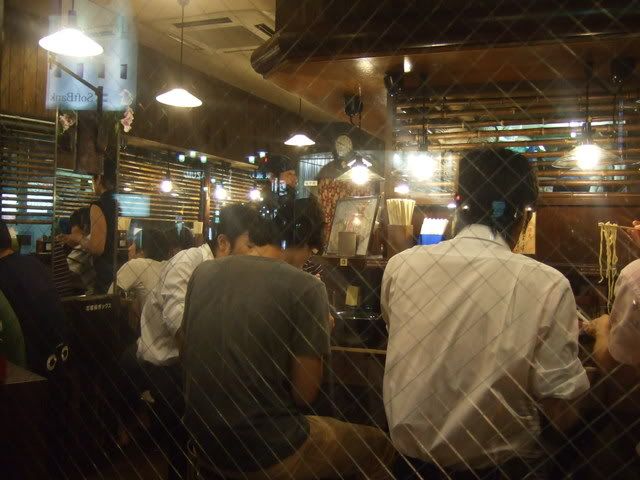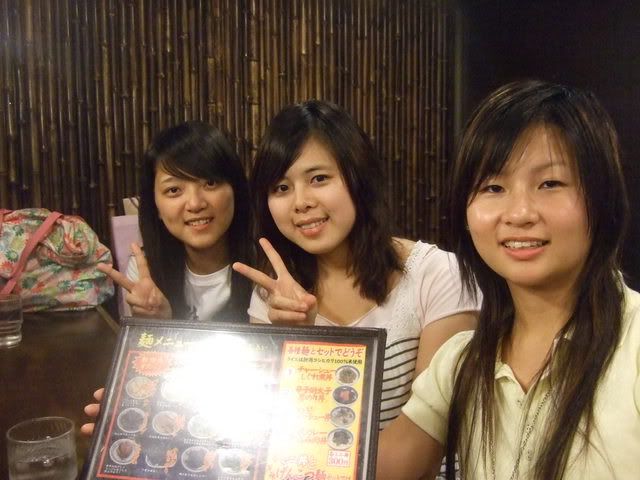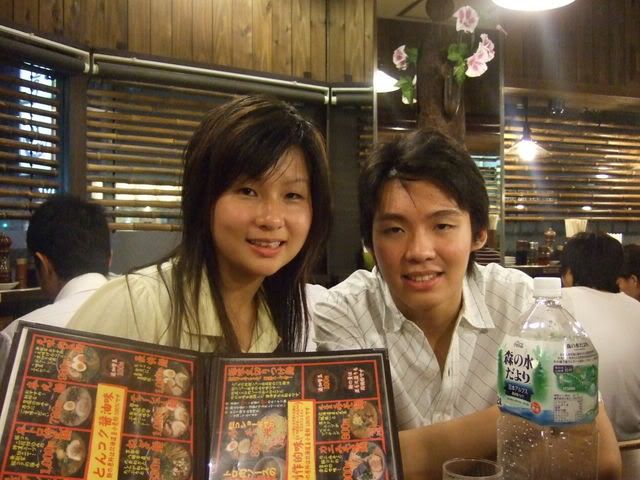 and the girls' ramen
this seems to have everything
and hoeman's ramen... which is all pork.
and since the night was still young, we decided to have a traditional rikkyo drink party by buying beers at a convenience store and sitting at the park to chat.
hoeman had to catch his last train home at 1145 (i think) so we dispersed after that.