16th sept
daniel's last day of work is on the 19th sept, so we held a farewell party for him on tuesday at shin-yokohama's niko-niko okonomiyaki restaurant/izakaya.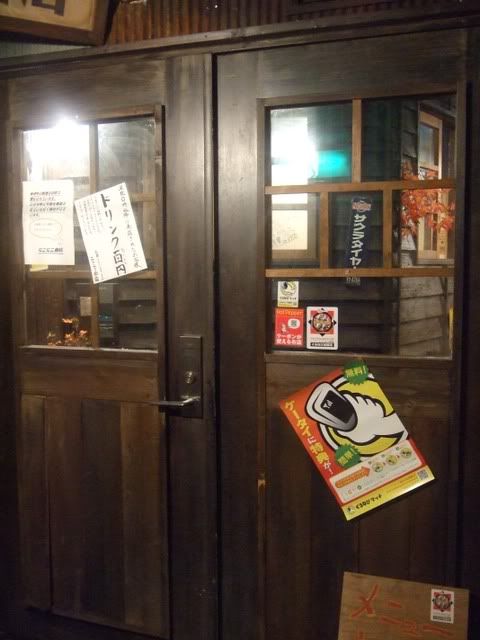 it's located in such an ulu building near this big post office, and on the 2nd or 3rd floor (can't remember) that me and atsuko bypassed it when we tried to look for the place. it looks really ancient and i was told that the ramen museum looks kinda like this as well. it's a pretty neat find :D
so here, you have to order your okonomiyaki or whatever (they have omu-rice, yakisoba, monjayaki, etc as well) and you have to make all of them yourself!
so first we had some caesar salad that is draped with plenty of cheese. yum yum. i've also grown to like edamame and almost finished the whole dish as an appetizer.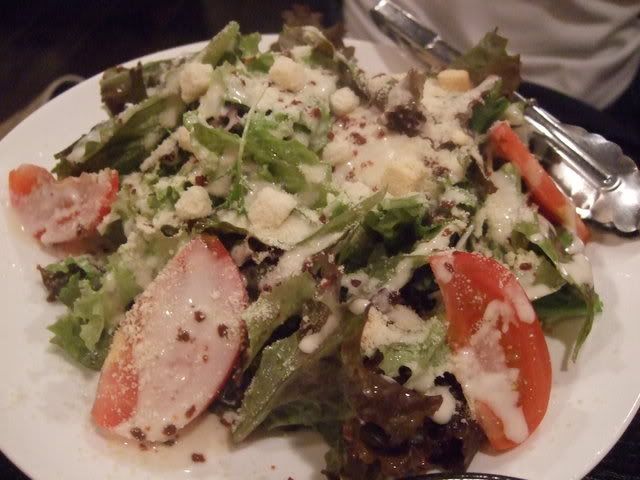 then this is how the okonomiyaki comes in (we ordered mochi cheese)
ou just mix everything (sort of giri-giri cos the bowl is so small) and pour it on the hot pan (you put oil first of cos), and make it into a pancake like shape.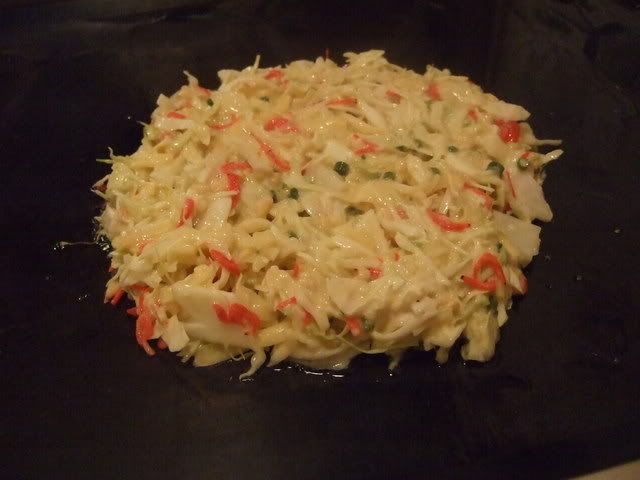 it then you just need to look out for the underside and when it starts to harden, flip to the other side. finally, you add the okonomiyaki sauce, fish flakes, mayonnaise and this green powdered vegetable and it's ready to be eaten. pretty simple actually.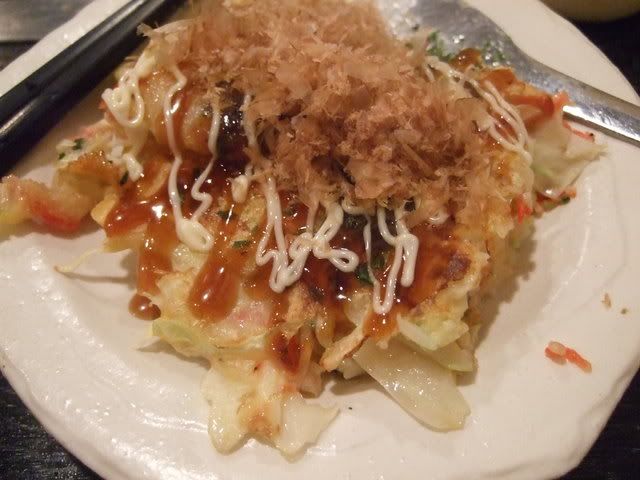 we also ordered this omu rice thingy.
mika and rie came over to help us cook it though :D
so basically you stir fry all the vege there with this soy sauce, then mix in the rice.
then you whip the egg, pour it in and try to wrap your fried stuff in the egg. the finishing touch is again the sauce, mayo and bonita fish flakes.
good job mika!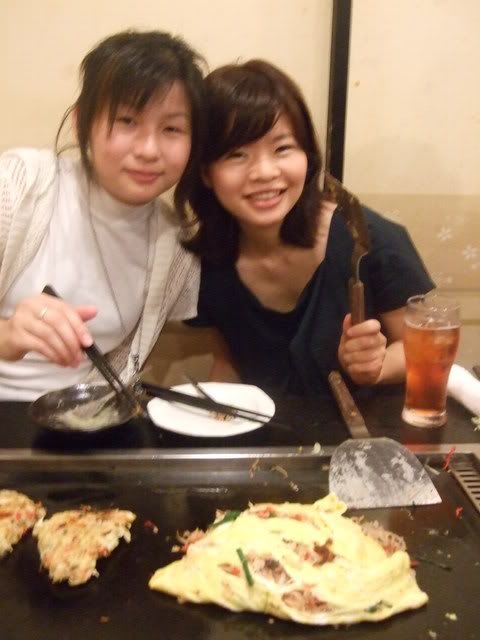 the third dish - takoyaki is prepared by marser! he says it's his first time though.
we were given the ingredients and a takoyaki machine
so you pour the flour mix, spread out the tako and pour in the remaining miscellaneous vege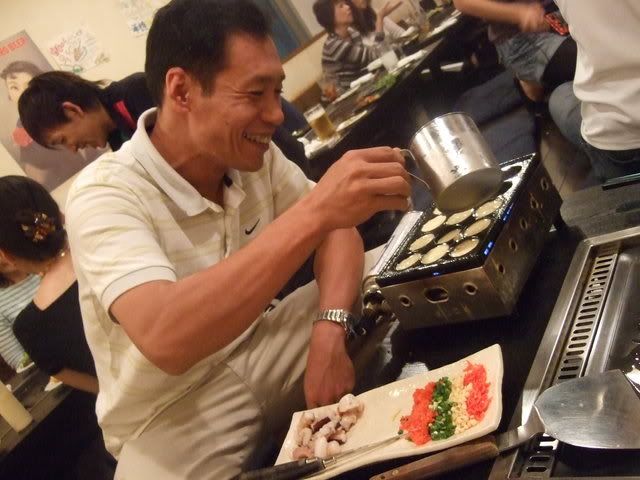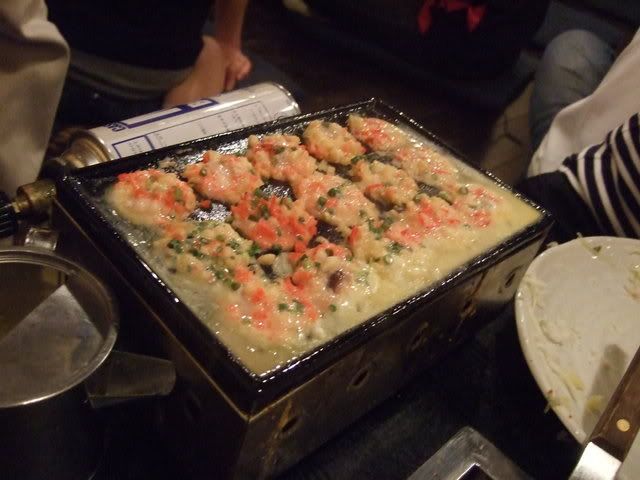 then you wait for it to harden and you whip it into a ball
marser got bored halfway so daniel came to take over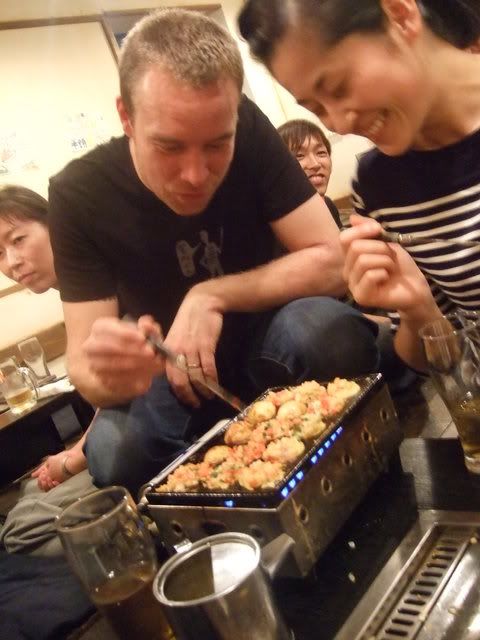 rie, mika and me tried too. and ta-da!
with the mayo sauce flakes combi again...
it was really fun :D
ooh they have this baked apple thing also where you have to pour in caramel and a huge slab of butter and wait for it to warm.
then top it with ice cream
hmmm heavenly!!!
i had to go around 10+pm since i live so far away so we gave farewell presents to daniel - a puzzle with all our written messages and chocolates. (i didn't get to write my message because the pen wasn't working well at that time... sheesh) and daniel also gave a speech.
then we took some final group photos
the lady wrapped around daniel is daniel's wife. hahah they are so cute!!!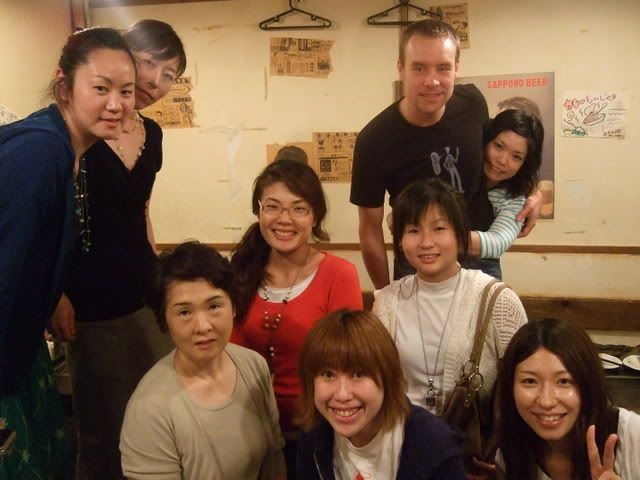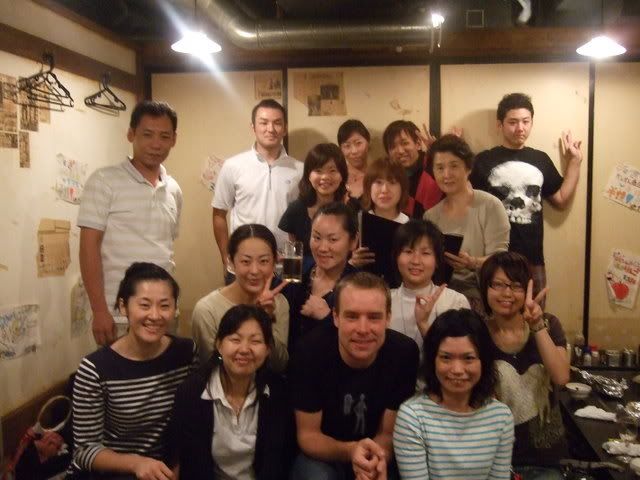 we'll miss you daniel!!!
with this all the foreigners are really gone from IFS commercial. sad.