20th august
i mistook my trip to kanazawa as 21st august so i went ahead to schedule baito on the 20th as well. luckily it was from 10-6pm so i still had time to prepare. i managed to attend atsu's soubetsukai (farewell party) as well until 8pm.
the party is held at some high class looking karaoke room. when we reached shin-yokohama, atsu was still in the midst of moving and was coming here by shinkansen so we went ahead to eat as some of us were already starving.
we really did order lots and lots of food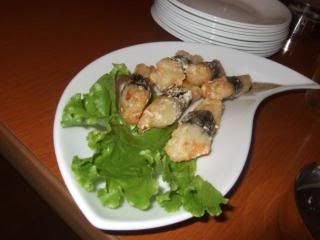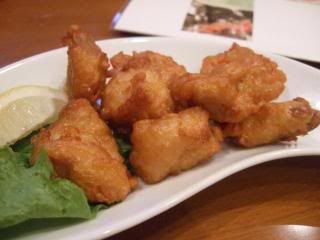 huge salad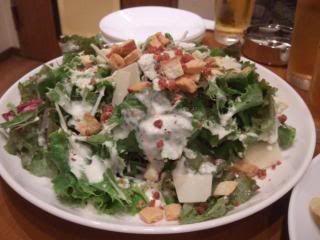 german potato sausage pizza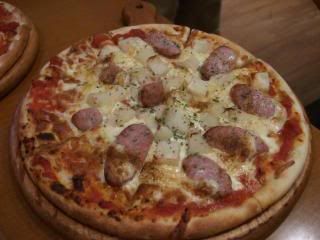 some potato thingy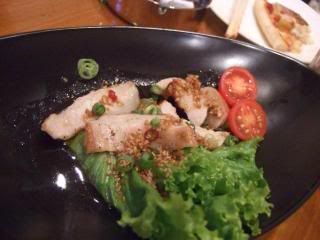 salmon sashimi
hotcake desserts! this one had a hole drilled in the middle and filled with fresh cream
this one is just topped with an ice cream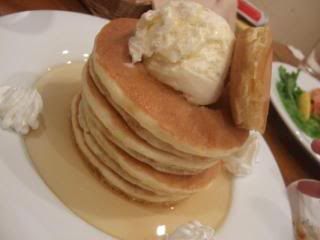 and i ordered some matcha soya kahlua but the person gave me plain soya kahlua. managed to get it for free since it was their mistake. haha.
my ikea coworkers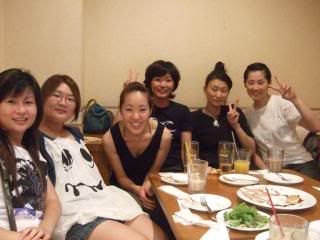 since there was a karaoke system, it would be a waste to not sing. so manami started off first!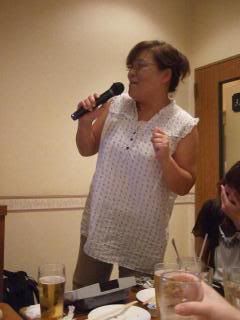 followed by...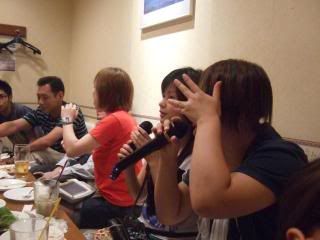 yarmo was embarrassed but she had a super loud voice and could sing without the mike
rie felt she could sing better standing up haha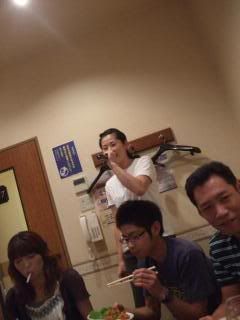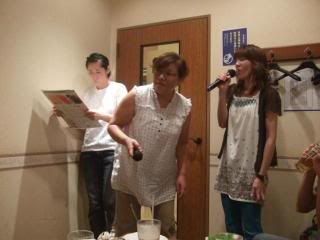 atsu finally arrived around 8+, and he sang greeen's song which was pretty nice!
i wanted to ask the waiter to help us take a group photo but manami got confused and thought i wanted to take with him!!!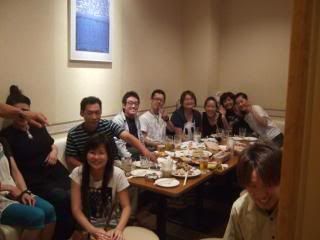 oh man, at least i still got my group photo in the end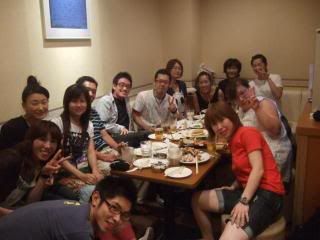 manami singing greeen's song as well. she was singing so near the tv that we all laughed until we cried
i left about 9pm and finally went to tokyo station to rendezvous with the rest of the japan tent participants.